Spirulina production steps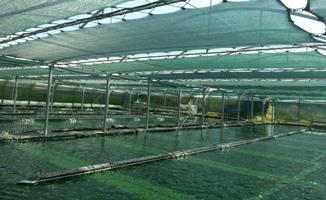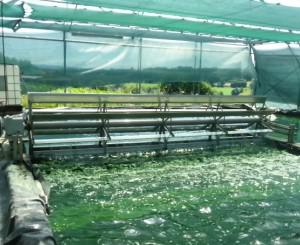 The glasshouse culture tanks
Step 1 - Filtration of spirulina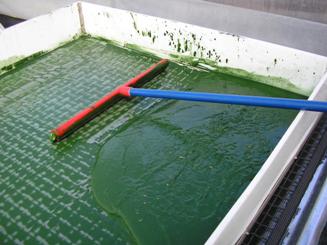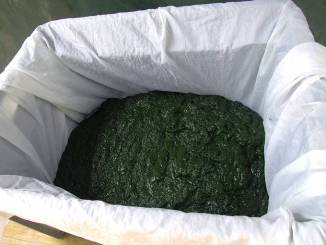 The water culture is harvested using pumps. It is sent to a very fine wire sieve of the order of 50 microns (the stitches are visible to the naked eye), which allows to keep only a "green paste", called "biomass".
The next phase is to collect the biomass obtained using a plastic shovel and a small squeegee - it is important to use the plastic material or stainless steel to prevent oxidation, which could alter the quality of Spirulina - and to store it in a tank in a clean cloth to facilitate its transport to the clean room.
Step 2 - The pressing of spirulina
Pressing is a very important step in the production of Spirulina.

A poorly drained biomass can result in poor drying and consequently a lower quality Spirulina.

The green paste is left in the same fabric, the sides are folded on themselves and flatter the shape of the press.

It is then placed in the press and it will undergo a pressure of several hundred kg to extract all the water. The pressing must be made without delay because it is necessary to avoid biomass suffers from heat.
Step 3 - Extrusion of spirulina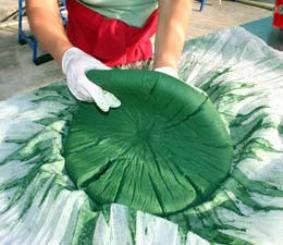 When biomass is squeezed out, it looks like a soft and compact cake.
It will be rolled on itself, placed in the push sausage stainless steel, fitted, and actuated by a crank, to an extrusion in the form of "spaghetti".
These "spaghetti"are arranged on a trimmed part of a nylon net that we call "shelf". It is important to form regular spaghetti, avoiding making packages, slowing drying.
Step 4 - The drying of spirulina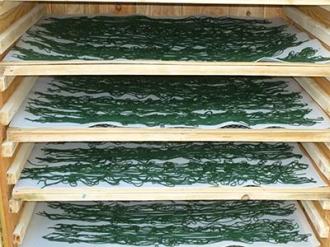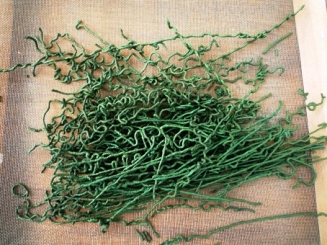 The shelves are stacked on a cart, which will be placed in a dark room equipped with heaters, dehumidifiers and central fan, where the temperature will reach about 45 ° C.
Drying time depends on the thickness of spaghetti and the number of stacked shelves but in general, for optimum drying, it takes an average of around 6 hours.
Stage 5 - Grinding of spirulina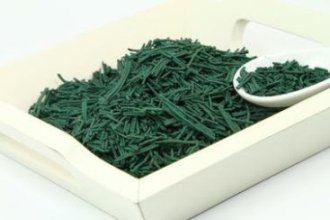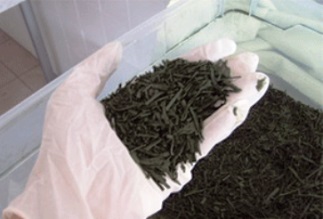 Spirulina is a well dried crisp, does not stick to its support and stands alone. It is manually ground to obtain flakes.
Step 6 - Storage and Packaging of spirulina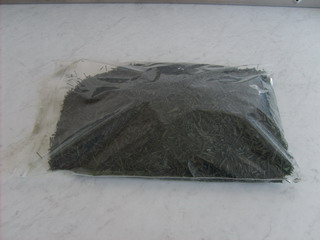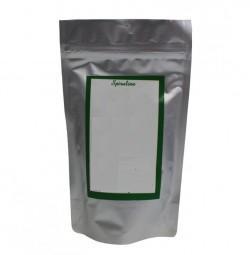 Spirulina flake is stored in waterproof bags, away from light and moisture, and can be stored for several years in accordance with these conditions.